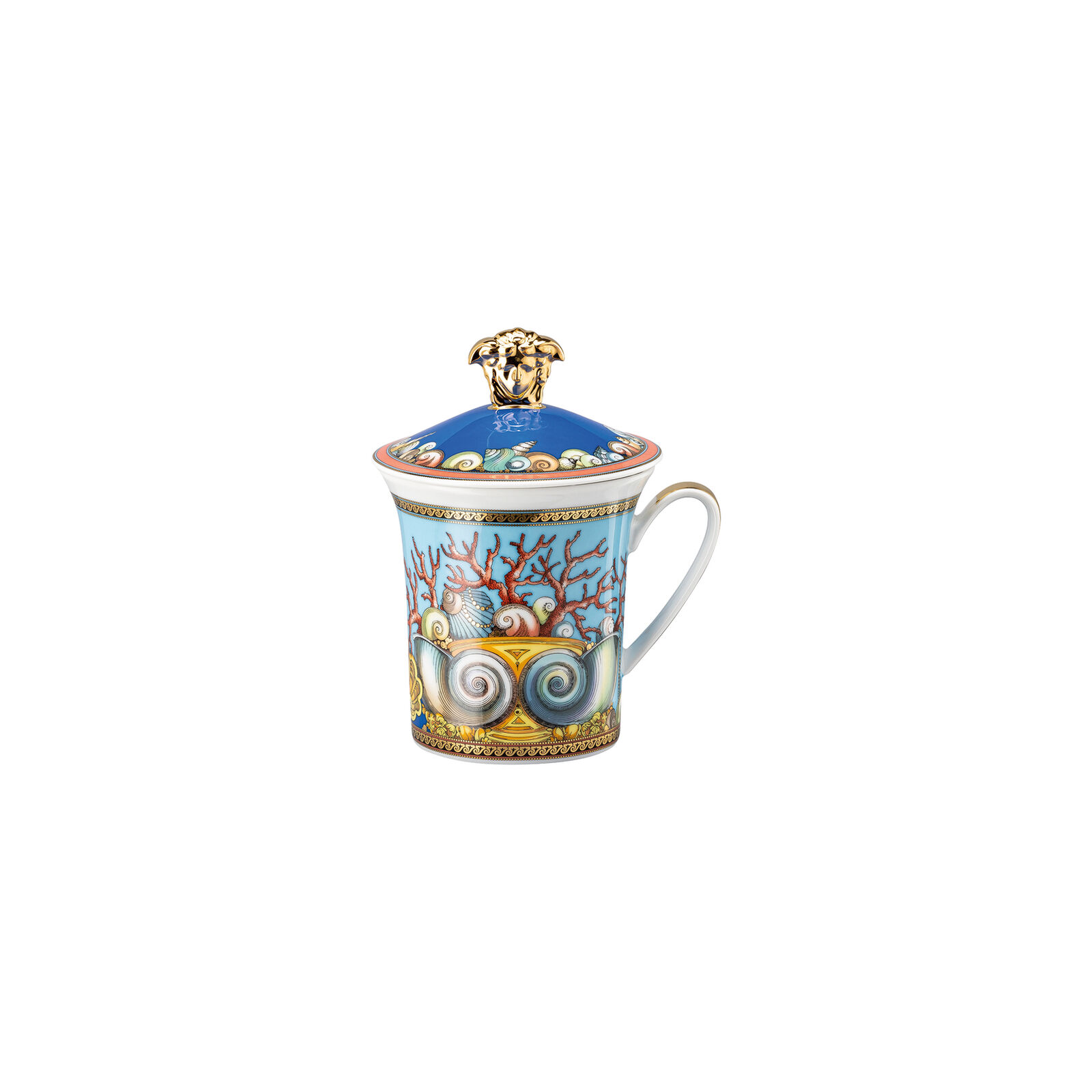 New
30 Years Mug Collection Les Tresors de la Me
Mug with lid / 30 years
Limited Edition Year 2023
Delivered in 10-14 working days
Notify me
Thank you for signing up, we'll let you know when this product is back in stock.
Product is already in notification list, we will let you know via email once product is back in stock. Thanks.
We are so sorry!
The product you have selected is not available at the moment. If you leave us your email address,we will notify you as soon as the product becomes available again.
Please enter a valid Email.
30 years Rosenthal meets Versace special limited edition: 1994
Starfish, mussels, sea snails and corals in a variety of shapes and colour tones, nereides, baroque volutes, frieze ornaments and sea-shells, set delicately in gold adorn the set.
Brand:

Versace

Collection:

30 Years Mug Collection

Series:

30 Years Mug Collection

Material:

Porcelain

Decor:

Les Tresors de la Me

End of life date:

31.12.2024

Item number:

19315-409608-28700

Piece limited to:

Limited Edition Year 2023

Year of introduction:

2023

Food contact safe:

true
Height:

14,40 cm

Width:

9,80 cm

Length:

11,90 cm

Diameter:

9,80 cm

Capacity:

0.35 l

Weight of article:

309 gr
EAN:

4012437388503

Dishwasher suitability:

null

Material:

Porcelain

Number of prongs:

null

Number of items in kit:

null

product.techspecs.num_in_cm_height_of_packaging:

11,40 cm

product.techspecs.num_in_cm_length_of_packaging:

17,60 cm

product.techspecs.num_in_cm_width_of_packaging:

19,60 cm

Package weight:

556 gr

COO:

DE